This post may contain affiliate links that earn me a small commission, at no cost to you. As always, I only recommend links I personally use and love!

Just saw this one again!
Score FREE Perfume Samples from Bloomingdales!
First it was Macy's, now it is Bloomingdales that is giving away FREE perfume samples. They are offering a free little fragrance box full of the top designer scents.
This shows up as a sponsored ad and it popped up for me last night on Facebook. In order to be targeted and get this ad to pop up for you so you can request the samples, just follow the steps below.
HOW TO GET THE SAMPLES
Click this link and Like Bloomingdales on Facebook and like a few of their posts
Click this link and follow Bloomingdales on Instagram and like a few of their posts
Click this link and visit the perfume section of Bloomingdales website
After you do those 3 things they will be able to target you with ads. Watch your Facebook and Instagram news feed for an offer that looks like the one below. It may show up the same day or a couple days later. Good luck… let me know if you get it!
Here is what the latest offer looks like: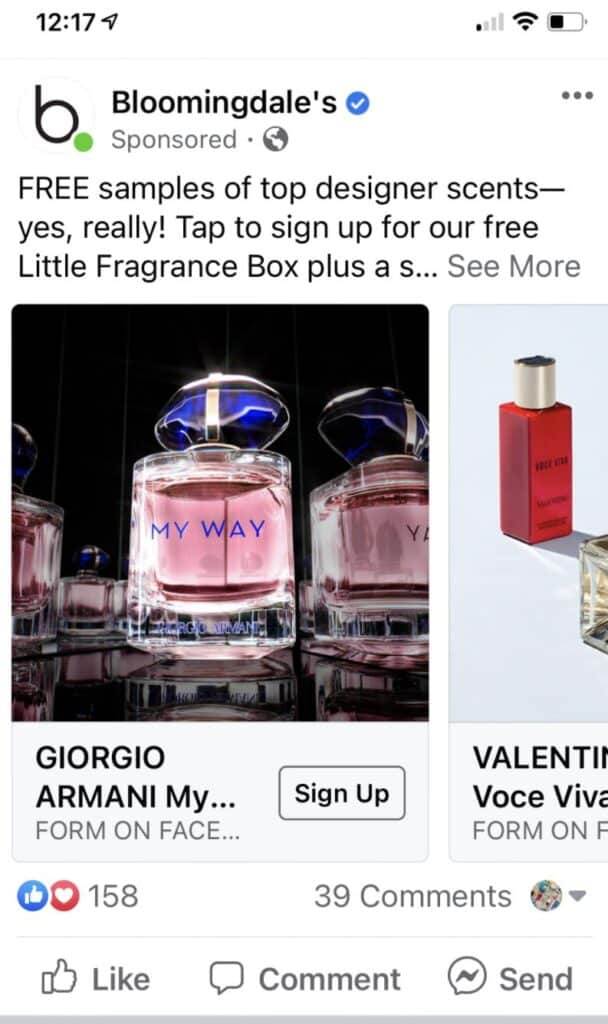 Make sure to check out the Macy's samples post so that offer will also pop up in your feed.