Tons of FREE 2022 Calendars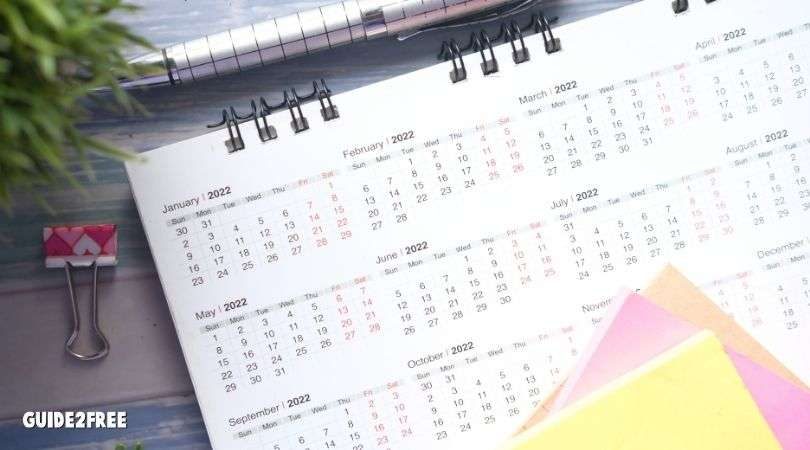 Score Tons of FREE 2022 Calendars!
Many people love to organize their calendars and know exactly what day and date is coming up. For those who like to use a physical calendar, grab one of these free calendars below.
Just visit each one you would like and fill out the short mailing form to request one to be mailed to your home!
FREE 2022 Calendars
Get your free 2022 calendar, with free shipping no purchase necessary.
Free 2022 USDA Defend the Flock chicken calendar
Just enter code 2269 in the search box and then add to cart.
Request your 2022 calendar with beautiful pictures and Catholic feast days! You don't have to donate.
Free 2022 Voice of the Martyrs Prayer Calendar
Fellowship with our persecuted brothers and sisters in Christ throughout the year with VOM's 2022 Prayer Calendar. For each day of the year, a specific prayer request is provided for one of the restricted nations or hostile areas where Christians are persecuted today.
2022 Calendar: Embrace Your Unlimited Good
Grab this 2022 calendar from Unity World headquarters at Unity village.
They have a bunch of wall calendars and pocket planners to choose from.
For 2022, we're pleased to present you with a special 10-year anniversary edition: featuring original work by San Francisco artist Chelsea Ryoko Wong. Drawing from real-life events and her imagination, Wong creates vibrant scenes of commingling people celebrating diversity and curiosity.
Request your FREE copy of PWC's 2022 Conservation Calendar!
This calendar is courtesy of Phenomenex. Hurry while supplies last.
2022 Roadsides in Bloom Calendar
West Virginia residents get first dibbs but you can still request one if you live elsewhere.
The 2022 Snort Calendar from Cisco is here! To reserve your copy, please participate in our short customer survey.
Positive Promotions Steps To Living Healthy 2022 Wall Calendar
Offers tips for staying healthy and fun healthy recipes to try.
This one is from a funeral home and we have no idea what the theme will be.
Church Mutual Insurance Company 2022 Calendar
Make sure to check the box requesting a free 2022 wall calendar