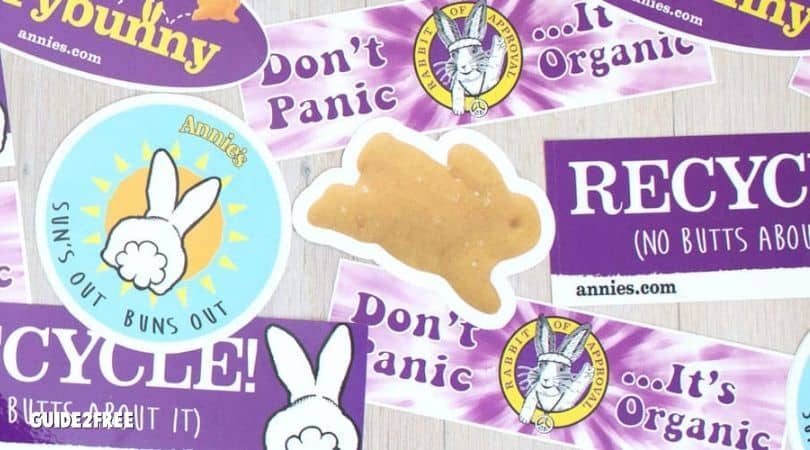 Get a FREE Bunny Sticker from Annie's!
Annie's thinks giving away free stuff is the best way to spread the word about the organic foods movement and inspire others to think and learn about a better, more sustainable way of life. Our bunny swag makes it easy-peasy for Annie's fans (like you!) to rep your bunny pride & spread the word about our beloved bunny brand.
You get to choose from several stickers.
Don't Panic, It's Organic Sticker
Cheddar Bunny Sticker
Sun's Out, Buns Out Sticker
Recycle – No Butts About It Sticker
To get your sticker, click this link and fill out the form. Please note that there is a limit of one item per household, and please allow up to a month or more for fulfillment.