This post may contain affiliate links that earn me a small commission, at no cost to you. As always, I only recommend links I personally use and love!

Get tons of FREE Baby Samples!
Are you expecting? First of all, let us say congratulations! With so many baby products on the market, it can be hard to decide which ones to use. That's why baby samples are awesome for new and expecting moms.
There are tons of companies who want to send new moms boxes full of baby samples so you can try (and hopefully love) their products. Below we have listed some of our favorite free baby sample boxes and offers. Have you requested them all?!
$400 Worth of Baby Freebies from Similac Strong Moms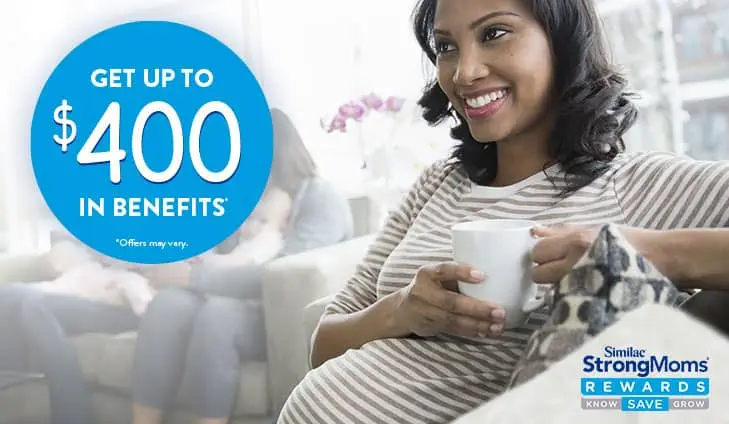 Similac has a program called Strong Moms and they offer tons of free baby stuff and samples. Whether you plan to breastfeed, supplement, or exclusively formula feed, StrongMoms can help you.
Freebies you will get from Similac
Shutterfly photo book code
Similac Pro-Sensitive infant formula
Similac Pro-Total Comfort infant formula
Similac Pro-Sensitive infant formula
Similac Pro-Advance infant formula
Boudreaux's Butt Paste samples
Slow flow bottle nipple
Similac $5 off coupons
Coupon book
How to get your free Similac samples:
Just click here and sign up at the Similac Strong Moms website. Remember offers may vary so you might get something different than what is listed above. I believe they personalized it to you and your baby.
FREE Baby Gift Bag at Target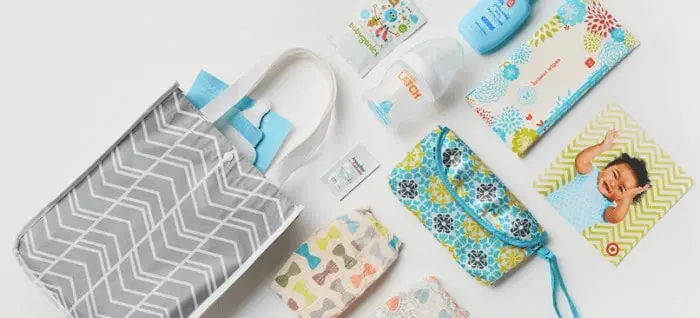 If you take a few minutes and create a baby registry at Target online, they will reward your time with a free baby gift bag. It's worth over $80 and comes with coupons too!
Here are some examples of what is inside:
Waterwipes 10 pack
Babyganics Essentials Gift set
Aveeno lotion
Johnson's Cotton Touch Newborn Baby Wash & Shampoo
Cetaphil Baby Wash & Shampoo
Dove Baby Tip to Toe Rich Moisture Wash
Palmer's Cocoa Butter Formula Massage Lotion for Stretch Marks
Boogie Wipes
Diapers
Dr. Brown's Natural Flow baby bottle
Dreft Stage 1: Newborn detergent
Lansinoh breastfeeding samples
Target coupon book
Plus there's a coupon hack you can use to get a Target coupon. Eight weeks before your due date, you will receive a coupon for 15% Off on anything left on your registry. So make sure to add something your wanting to your registry and then wait for your coupon to arrive.
How to score your bag:
To get your baby freebies, click this link and create a registry and add at least 1 item. Then show your welcome barcode to guest services at your local Target store and they will give you your free baby bag.
Free Baby Box from Amazon
Amazon gives out FREE baby boxes when you create a baby registry. Box includes lots of full size items. Inside you'll find a Swaddle Designs blanket, a Philips Avent 4oz baby bottle, a full pack of sensitive Elements wipes, a baby toy from Kids II or Oball and more. Check the video above to see what they sent me!
This is for current and new members of Amazon Prime. Not a Prime member? Get a Free Trial here. The box will include a selection of products for both baby and parents.
How to get your free baby box:
Go here and create an Amazon baby registry. Then, complete our Jumpstart guide to receive a free Welcome Box valued at $35! (look for the checklist at the top of your registry)
Walmart Baby Gift Box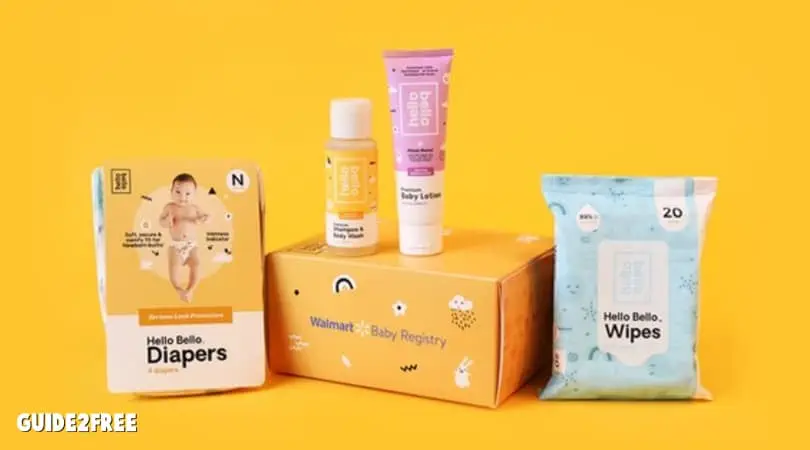 Walmart didn't want to be left out so they are giving away free baby boxes too! Walmart's Welcome Box delivers free stage-relevant product samples to help you get a head start with Baby's development.
Here are some examples of what is inside:
Evenflo baby bottles
Huggies Diapers
Zarbee's Naturals Gripe Water
Mam Pacifiers
Johnson's CottonTouch Newborn Baby Wash & Shampoo
Baby Dove Tip to Toe Baby Wash and Shampoo
Enfamil Infant Formula
Deft detergent
Palmer's Cocoa Butter Formula Massage Lotion for Stretch Marks
How to get your free baby box:
All you need to do is Click this link and create a Walmart Baby registry. Once created, copy the link to your registry. Then, to get your box, click this link and and then you can fill out the form and paste in your baby registry link.
FREE Baby Samples box from Enfamil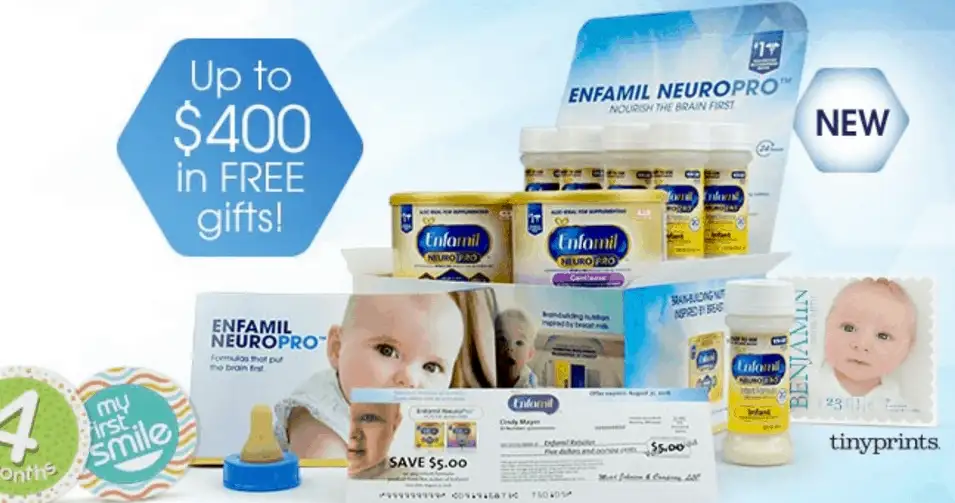 Take advantage of everything Enspire has to offer by joining Enspire Family Beginnings™ by Enfamil. You will get a free gift box, coupons, and even a dedicated phone number to reach an Enspire Expert.
Here are some examples of what is inside:
Enfamil to-go packs
Ready to use Nursette Bottles
Enfamil formula
Enfamil Coupons
Just click this link to join Family Beginnings.
FREE Medela Breastfeeding Sample Box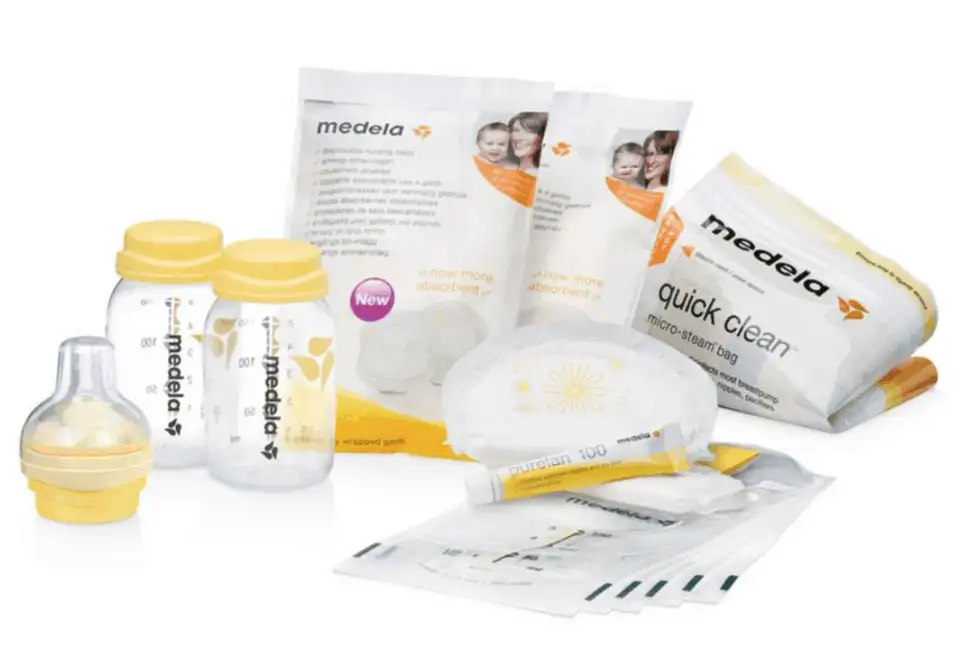 If you plan on breastfeeding your baby, you definitely want to request this free sample box from Medela! When you sign up they will send you a box full of their most popular products to try. Plus they offer support at their The Moms' Room which is here to empower you to reach your goals, connect with other moms and get the support you need.
How to score your baby sample box
To sign up, just Go HERE and click on "sign up for free" and fill out your info. They will send your free gift as well as tips and tricks for new moms.
FREE Aeroflow Breast Pumps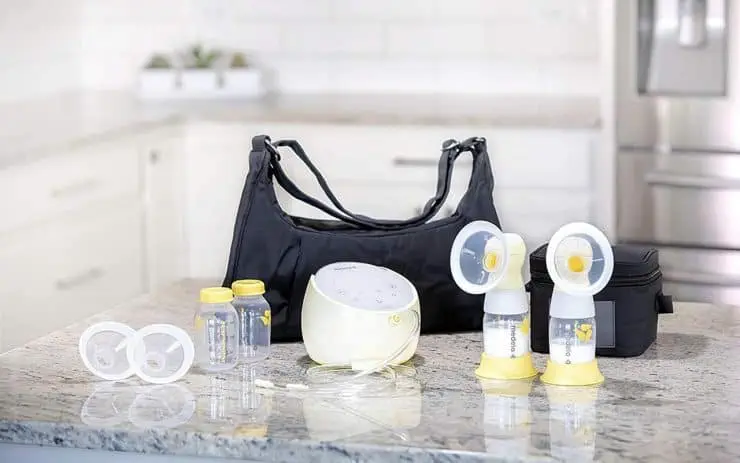 If your breastfeeding you'll want to check if your eligible for a FREE breast pump from Aeroflow! All you need to do is enter your insurance info and see if you qualify. 95% of insurance carriers usually cover this. Plus, you can usually order your pump anytime during your pregnancy (or up to one year after)
How to score your free breast pump
Just click this link and provide your insurance information to discover breast pump coverage. Then pick your top of the line breast pump for free!
You might like these other posts: