Freebies from Dr Charles Stanley of In Touch Ministries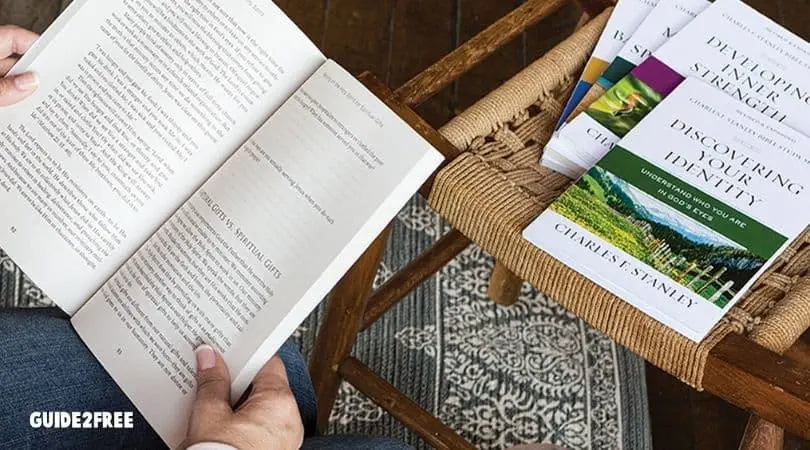 Dr Charles Stanley of In Touch Ministries has always been considered one of the most influential preachers in the world of Christianity. He is also the founder of In Touch Ministries, which is a Christian international evangelistic outreach that reaches out to churchgoers and non-Christian people alike. It seems that he has now taken his ministry full circle, as he's now giving away freebies on the website. If you're looking for some free stuff, visit intouch.
What is In Touch Ministries?
In Touch Ministries is the teaching ministry of Dr. Charles Stanley and is dedicated to leading people worldwide into a growing relationship with Jesus Christ and strengthening the local church.
From time to time In Touch offers free stuff to people looking to deepen their faith. They often direct people to visit intouch/free to find out what is available to request.
Available Freebies from Dr Charles Stanley of In Touch Ministries
Below is a list of available free stuff that we found from Intouch Ministries. Just add the item you would like to order to your cart and checkout. Shipping is FREE. You can order any or all of these items.
FREE 2 Year subscription to In Touch Magazine – The award-winning In Touch magazine has inspired and motivated readers for more than 25 years.
FREE Bible Reading Plan – The plan schedules daily portions of Scripture for you in a unique, interesting, and compelling way.
FREE Now That You Believe: Beginning Your New Relationship With Jesus – Inside, you'll also find answers to your questions about walking with the Lord—what salvation means, what happens now, and what to expect at church. There are also encouraging Scripture verses, plus sections on how to grow closer to God and why a personal quiet time with the Lord is beneficial. There's even a 40-day devotional to get you started.
FREE Walking By Faith: 30 Inspirational Readings based on Charles F. Stanley – Find the comfort and courage you need to take those steps with this FREE booklet. Each page examines one of Dr. Stanley's 30 Life Principles, offers an encouraging verse, and suggests an empowering prayer.
30 Life Principles: Study Guide based on Dr. Stanley's 30 Life Principles
FREE Cds and DVDs from Dr Charles Stanley
A Call to Prayer CD: We are living in one of the most dangerous periods in history. Every day we see more crime and corruption, and the effects of a growing hatred toward the things of God. But because of our Lord's faithful promises, there is always hope.
An Introduction to Jesus DVD: In this sermon, Dr. Stanley uses Scripture to answer common questions about Jesus.
Standing Tall And Strong Through Prayer CD: In "Standing Tall and Strong Through Prayer," Dr. Stanley explains that any time we respond in prayer, we can't go wrong. Prayer allows us to cast our burdens on the Lord and receive guidance and provision from Him.
Requirements for Effective Meditation: We all know there is a difference between time that is carelessly spent and time that is carefully invested. In this message, Dr. Stanley discusses the actions and attitudes that ensure quality time with God—time characterized by sharing, listening, and even silence, from one heart to another.